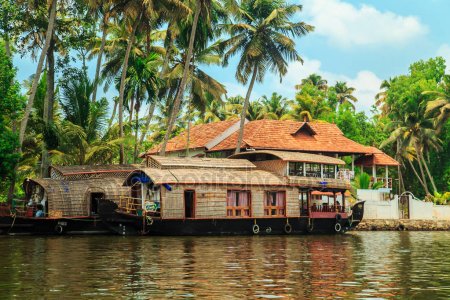 In this article, you will know the Interesting facts about Kerala Nature, culture and people.
Kerala is also known as "god's own country" is one of the most peaceful and beautiful states in India.
The state declared as one of the "top 10 paradises of the world" by National Geographic Travel magazine and also rank among the top 50 best places in the world.
The state has beautiful places for tourists such as Anamudi, the highest peak of western ghats, beaches(largest drive-in beach in Asia), backwaters, wildlife, waterfalls, the world's largest bird sculpture and many more.
So, let's explore 15 lesser-known interesting facts about Kerala.
1. Longest Drive-in beach in Asia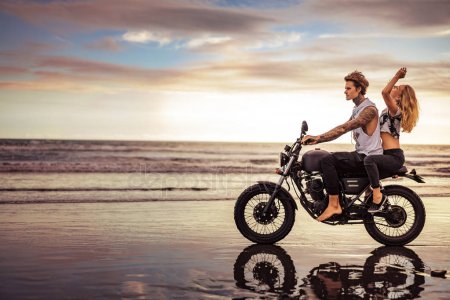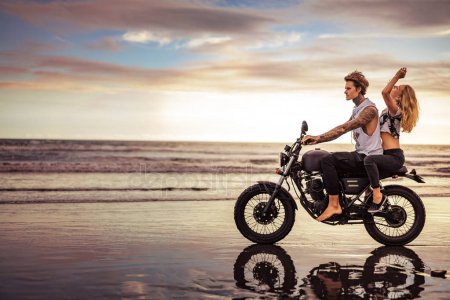 According to Wikipedia, Muzhappilanged drive-in beach in Kannur, Kerala, is one of the top 6 best beaches for driving in the world.
Muzhappilanged drive-in beach in Kerala, considered as the longest drive-in beach in Asia(5.5 km length).
Kerala drive-in beach is one of the best places for tourists to enjoy the flavor of nature.
2. Richest temple in the world.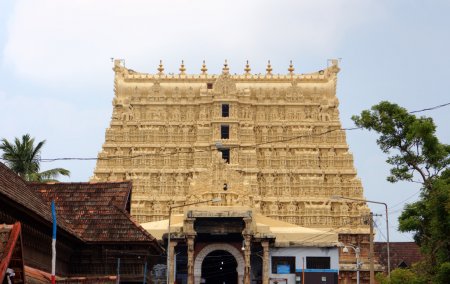 One of the interesting facts about Kerala is, it is the home to the Padmanabhaswamy Temple, the richest temple in the world.
According to many media reports, the Padmanabhaswamy temple treasure value estimated to be 1.56 lakh crore (22 billion dollars).
Sree Padmanabha temple is not just the richest, it also the wealthiest institution of worship in the world.
It is one of the best places to visit in god's own country, It is located in Pazhavangadi, Thiruvananthapuram, Kerala.
3. World's largest bird sculpture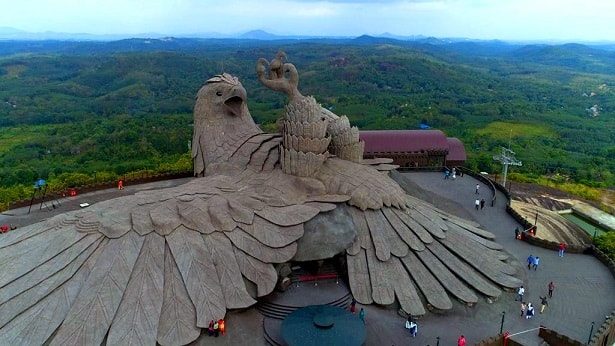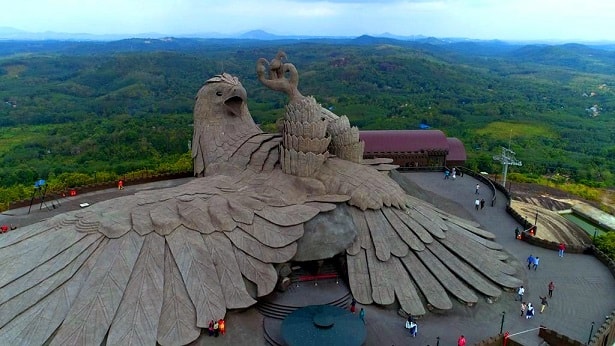 Interesting facts about Kerala is it has the world's largest bird sculpture(Jatayu statue) is in Kollam city, Jatayu Nature Park is 52 km from Trivandrum Airport. 
Filmmaker and sculpture Rajiv Anchal is the creator of this largest Jatayu statue in the world.
Size of the Largest bird statue, width-150ft(45.72 m), height- 70ft(21 m), length- 200ft(61 meters).
The largest bird sculpture is on 30,000 sq.ft Area(the size of 14 tennis courts).
The construction of this largest bird sculpture or Jatayu Nature Park took 10 years and was completed in 2018.
100 crores(14 million dollars) were spent on the construction of this biggest bird sculpture.
Also, there is an Adventure Park in which there are 15 different activities you can do such as Ziplining, log walk, shooting, rappelling, archery, etc.
So, this is one of the best eco-tourism places for tourists and you will love to visit this Jatayu Nature Park.
4. The first state to receive monsoon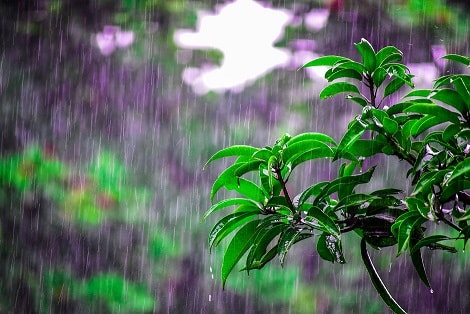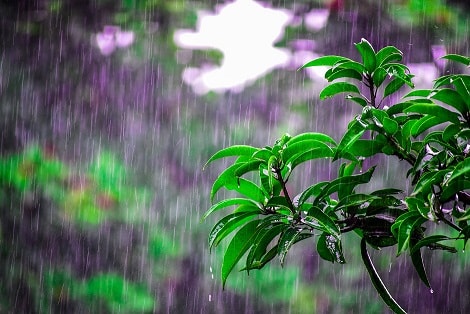 Kerala receives the first spell of monsoon rainfall in India.
Monsoon knocks the god's own country(Kerala) around the first week of June every year.
And after 8-10 days, monsoon arrives in Mumbai and covers the rest of India in June and July.
If you want to enjoy the first monsoon rainfall of India then visit Kerala.
5. Kerala elephants share special bonds with people and culture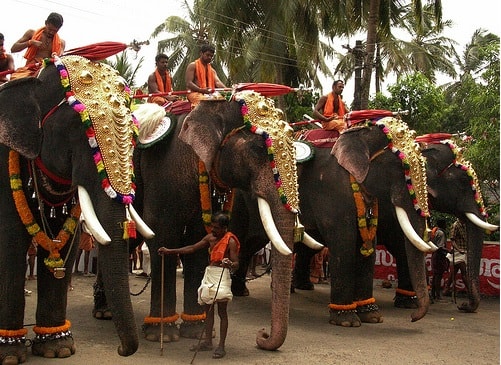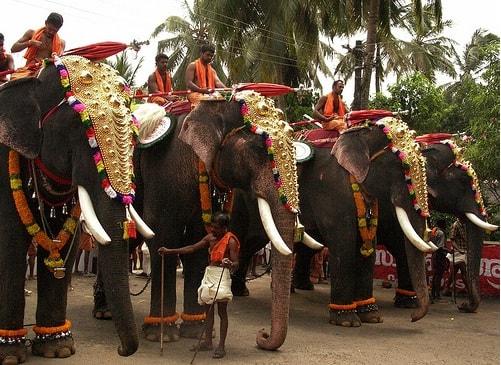 Elephants play a vital role in Kerala culture, and in all the festivals celebrated in the state.
More than 700 elephants living in the state and most of them are owned by temples and individuals.
Captive elephants are mostly used for the Kerala festivals celebration.
There is a famous temple called Guruvayoor Sree Krishna temple in Thrissur district of Kerala, which owns 58 elephants and all these elephants are living in Punnathurkota palace which is 2 kilometers away from the temple.
And one of the interesting facts is the world's only elephant palace situated in Punnathurkota which belongs to the Guruvayoor temple. It also renamed "Anakotta" – meaning "elephant fort".
6. Land of coconuts.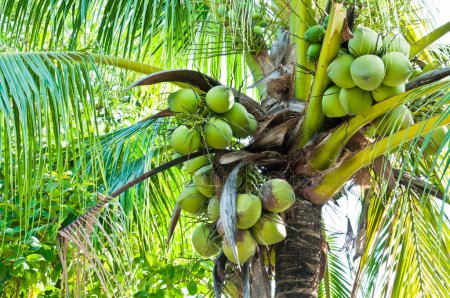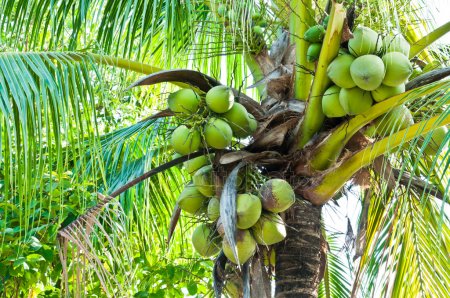 The name of Kerala came from "Kera" + "Alam", Kera meaning coconut tree and Alam means land, So for this reason, Kerala is known as the land of coconut trees.
The production of coconut plays a vital role in the state economy and culture of Kerala.
Kerala's point of interest is its coconut production accounts for thirty-five percent of coconut in India.
So if you are planning to go to Kerala then don't forget to taste their delicious Coconut Curry.
7. The Anamudi, highest peak in western ghats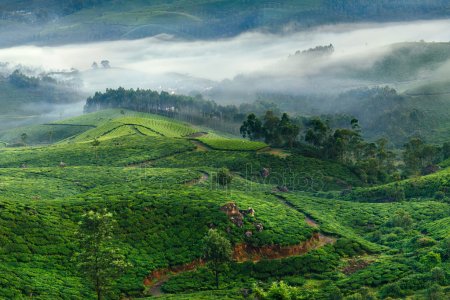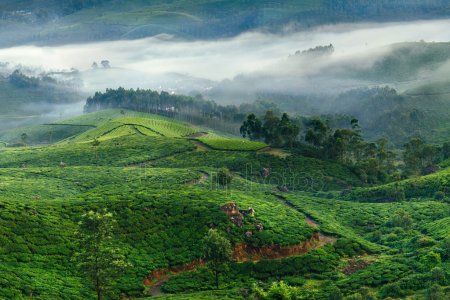 Amazing facts about Kerala Nature beauty is Anai Mudi the highest peak in the country(excluding the Himalayas).
Anamudi or Anai Mudi mountain height is 2,479 m (8,133 ft) which highest point in western ghats.
Anamudi peak located in the border of Idukki and Ernakulam district of Kerala state.
It is also known as "Everest of south India".
Anamudi peak is one of the best places in western ghats for tourists.
8. Ayurveda Hub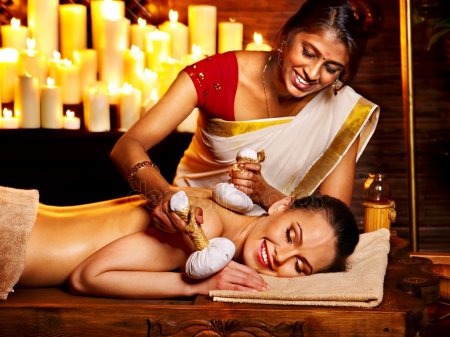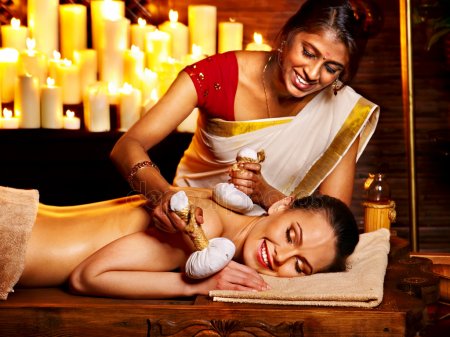 In India, Kerala is the paradise of Ayurveda.
In this state, most of the people prefer primary treatment as Ayurveda medication for lots of disease and disorders.
The Somatheeram, the world's first ayurvedic resort which is located 9 km away from Kovalam beach.
Somatheeram ayurvedic resort is one of the best places to visit in Kerala.
Except for Somatheeram, there are plentiful of Ayurveda resort you can visit Nattika beach Ayurveda resort, Carnoustie Ayurveda and wellness, Ideal Ayurvedic, etc.
Mainly tourists visit Kerala for Nature beauty, soul-refreshing things like to heal their mind, body, and spirit.
Along with healing, you can also have a wonderful vacation.
9. Rubber production hub.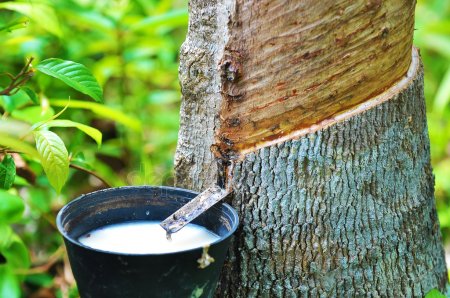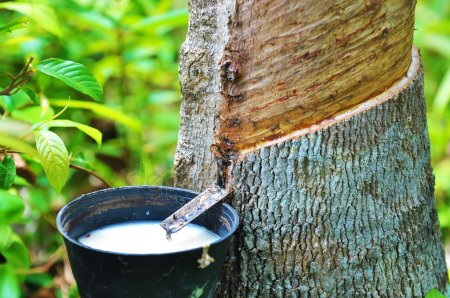 Kerala accounts for 91 percent of rubber production in India.
India is one of the leading rubber producing countries in the world.
India stands on 4th position in natural rubber production.
About 6 lakh tons of rubber produce by Kerala yearly, which is more than 91 percent of rubber production in India.
Kerala main natural rubber production districts are Kottayam, Palakkad, Kollam, Ernakulam, and kozhikode.
Do you know? In 1902, Britishers establish the rubber plantation in Kerala.
10. Backwaters in Kerala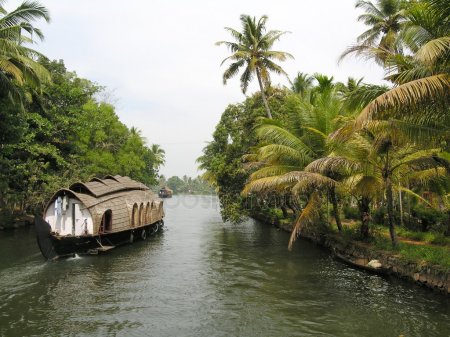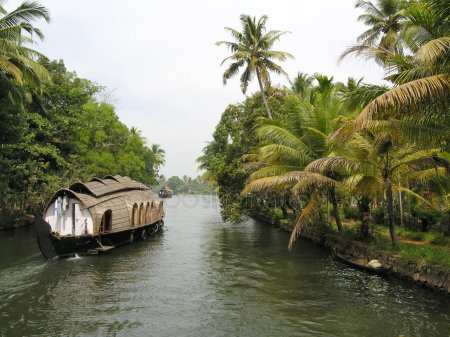 Backwaters are one of the best amazing facts about Kerala Nature's beauty.
These backwaters are a chain of 1500 km of canals, lagoons and five big lakes which is fed by 38 rivers.
These lakes and lagoons are lying parallel to the coast of the Arabian sea.
Kerala backwaters cover almost half of the length of the state which is Amazing.
For tourists, backwaters are popular for the houseboats, so if you're planning to visit, then don't forget to enjoy a houseboat trip on backwaters. 
11. Spice Garden of India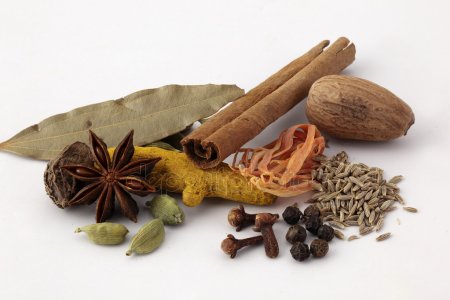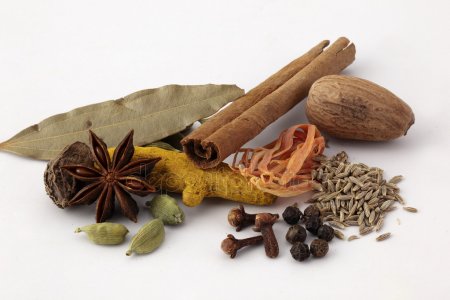 For thousands of years, Kerala is famous for its spices and known as the spice garden of India.
Muziris, the ancient port of Kerala is the spice exporter since 3000 BCE and also it is known as the world spice trade hub.
If you are traveling across kerala then you will experience a creamy texture and aroma in the cuisine of Kerala.
Spice garden of India has many rich and flavorful spices such as pepper, curry leaves, cardamom, cinnamon, clove, ginger, turmeric, tamarind, nutmeg, vanilla, etc.
Major places of spice production in Kerala are Udambumchola taluk and Peermade or Peerumedu of Idukki district, Kattappana, Munnar, Thekkady, Vandamme, Kumily.
12. Oldest and biggest teak tree in Nilambur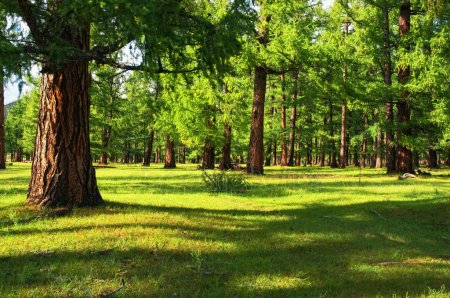 Nilambur teak trees plantation known as "Conolly's Plot" which is spread across a massive area of 2.31 hectares.
Conolly's plot is the world's first man-made teak plantation established by Henry Valentine Conolly, the collector of Malabar district in 1848.
The teak plantation is one of the best natural beauty of Kerala which is located 2 km away from Nilambur town of Malabar district.
In Connolly's plot, there are two teak trees are believed to be the oldest in the world by experts.
Also, the world's first teak museum located 4 km away from Nilambur town.
13. Highest sex ratio state in India.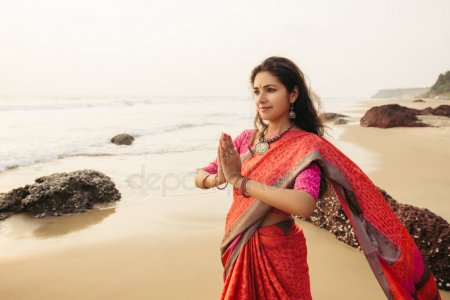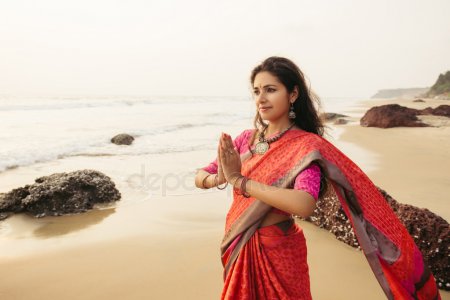 Kerala, along with union territory Puducherry are the states where the female to male ratio is higher than 0.99.
In Kerala, the sex ratio is 1.084(female to male).
It means for every 1000 males, there are 1084 females, which is an amazing thing in the country of India.
This is a proud moment for all Indians because the most educated state of India welcomes a girl child with open arms.
14. Highest literacy rate state in India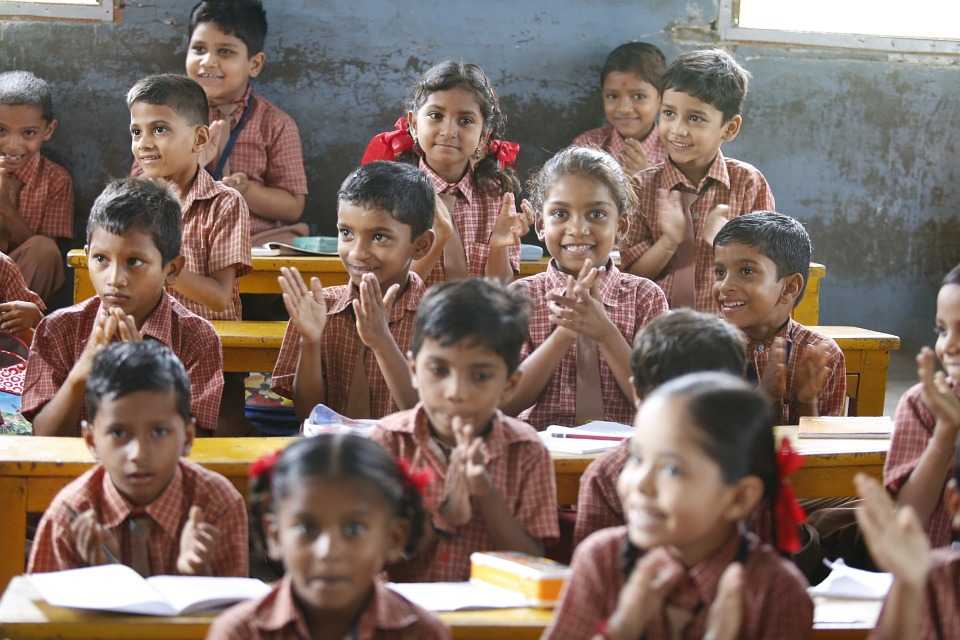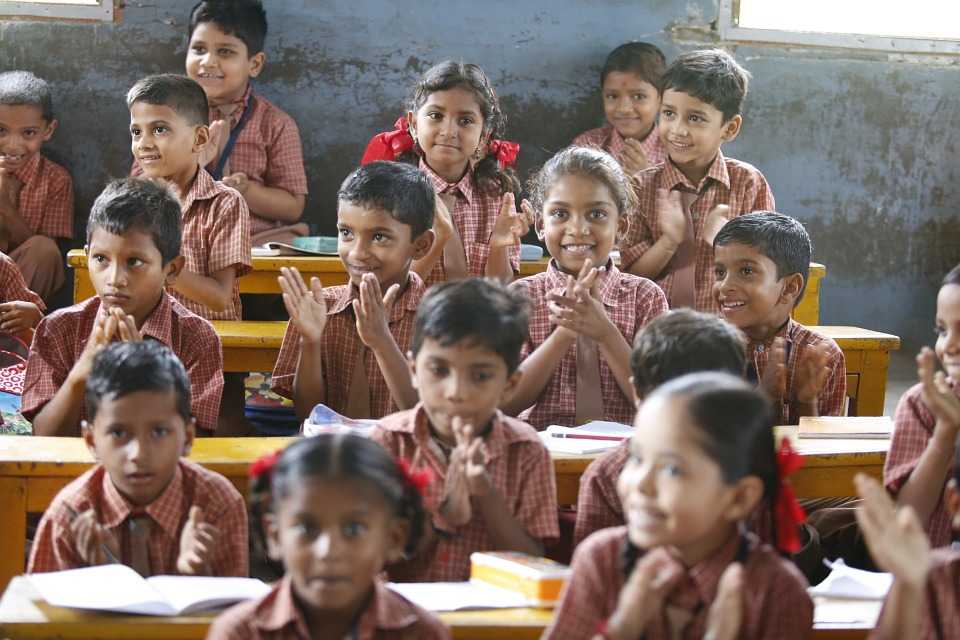 One of the most amazing facts about Kerala is it is the most literate state in India.
It has a literacy rate of 93.91 percent, which is highest among all Indian states.
Do you know? Kerala is the first state in the country to have 100 percent primary education.
The highest literacy districts are Pathanamthitta(96.55 %), Ernakulam(95.89%), Alappuzha(95.72%), Kannur(95.10%), which is a proud moment for all Indians.
15. First digital state in India.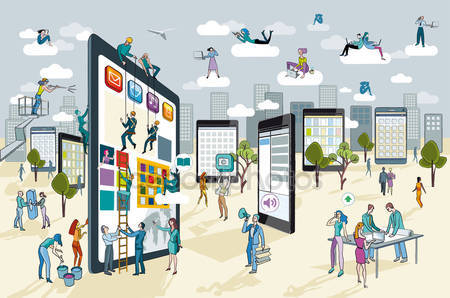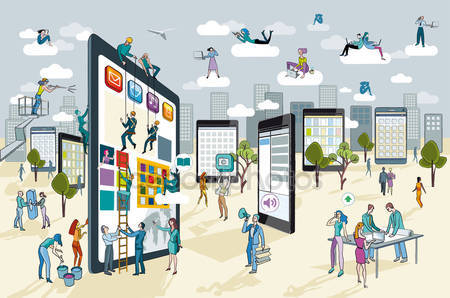 One of the most interesting facts about Kerala is, It is the first digital state of India.
And it is declared by Pranab Mukherjee during the launch of a digital empowerment campaign at Kozhikode district.
First Indian state to link all its gram panchayats(villages) with broadband connectivity under the initiative of National Optic Fiber Network(NOFN).
Also, the first state in India to achieve 100 percent mobile connectivity and the highest record of digital banking.
Kerala has also e-literacy level of more than 75 percent because of Akshaya and IT@school projects launched by the government in 2002.
So, if you like the lesser-known amazing facts about Kerala, then please share this article with your friends and family.