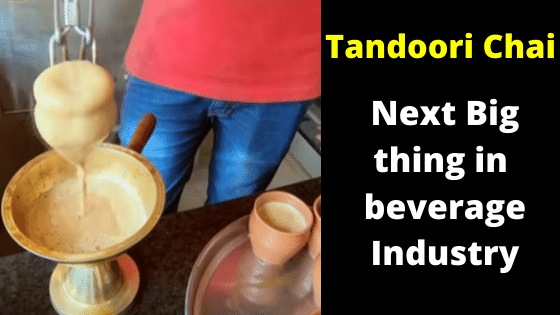 We all know that it is a universal drink and this blog post about Unique tandoori chai is especially for tea lovers.
It is a unique flavored beverage made by pouring hot chai in a Kulhad or handle-less hot clay pot for an earthy flavor.
Did you know? 
According to a report, an average Indian drink 800 cups of tea per year.
Amol Dilip Rajdeo created this concept of tandoori chai in 2018 and he got this out of the box idea from his grandmother.
Also Read: 25 most expensive foods in the world
How Amol Dilip Rajdeo got the idea of Tandoori chai from his grandmother?
One winter season Amol was suffering from cold & cough problems, then Amol grandmother step ahead to cure his Cold and cough problems, She made a special drink of milk and turmeric by pouring into the hot clay pot and her special drink started to bubble in it because of heat, this is how Amol Dilip Rajdeo got the idea of tandoori chai.
Amol also holds the patent for the invention of tandoori chai and he has 15 outlets in Maharashtra and also one Chai La outlet coming up in Dubai.
This unique flavored beverage slowly spreading along the highways and towns in India.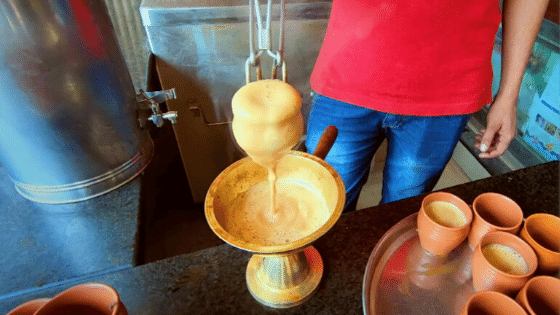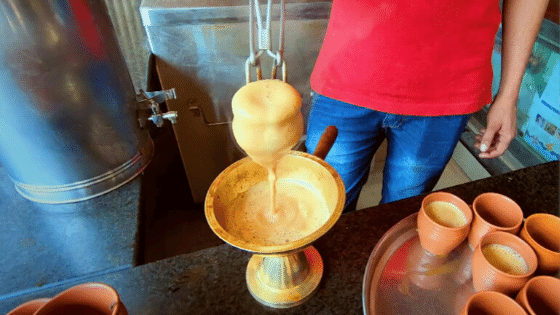 Also, it shows how Indian people are always excited to taste an innovative new product.
So let's take a look at the secret recipe and preparation method of this unique beverage.
Ingredients for tandoori chai
1.5 cup milk

1 cup of water
Tea leaves – 2 tbsp
Sugar – 2 tbsp
Chopped ginger pieces according to taste
One handle-less clay pot.
Green cardamom pods(Elaichi) 2-3 pieces
Mint leaves (optional)
How to make tandoori chai?
Preparation method.
 Before heating, Wash the clay pot from both inside and outside and then Heat the clay pot on a medium flame for 10-15 minutes.

In another flame prepare the tea by boiling the 1 cup of water and adding tea leaves, chopped ginger pieces, green cardamom pods, milk and after that let it boil for 7-10 minutes.

With the help of a strainer pour the half-cooked tea into a bowl or a jar.

After that, with the help of tongs put the hot clay pot in a deep steel bowl or vessel.

Slowly pour the half-cooked tea into the clay pot and finally, the tea will start bubble and would eventually ooze out.

Now enjoy your unique flavored tandoori chai with some toast or biscuits.
If you like this unique earthy flavored beverage then please share it with your friends and family.