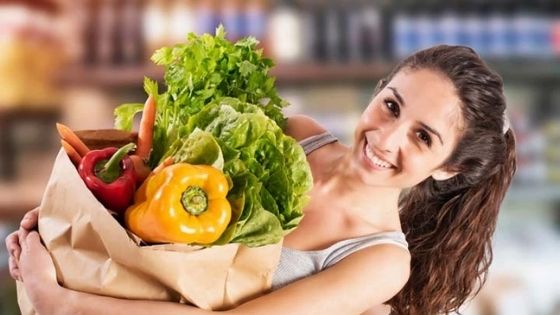 All of us dream of healthy, strong, silky, and shiny hair.
You're at the right place and here you will get to know 20 DIY(Do It Yourself) tips which can help to strengthen your hair. 
Did you know that many of your regular products cause harm and weaken your hair? Which leads to hair loss.
Here are 20 healthy hair tips that you need to adapt to protect your hair and help it grow thick, strong and shiny.
So are you excited to know all hair tips? Yes! Then let's start,
20 DIY tips for healthy, strong and shiny hair
 1. Apple cider vinegar for hair growth.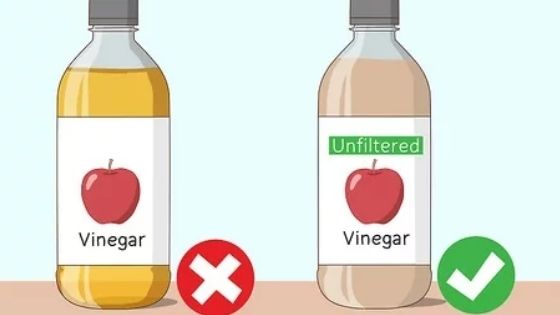 Wash your hair with apple cider vinegar after using shampoo and before rinsing your vinegar hair wait for 3-5 minutes. 
After washing, your hair will be glossy and silky. 
Also, vinegar provides natural protection from bacteria and fungus which is one of the main reasons for dull hair.
If you have dull, oily, dandruff hair then you can use vinegar to boost your hair health.
2. Avocado Mask for dry and damaged hair.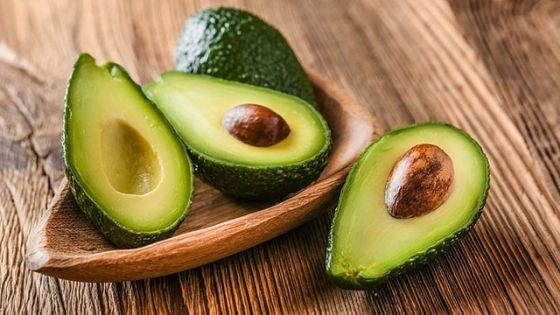 Dryness is one of the worst things that hair can have which leads to breakage, split ends, frizz.
To avoid all these use the avocado mask once a month.
The secret recipe of the avocado mask,
One ripe avocado

Two tbs of coconut oil

One tbs of raw honey

One tbs of lemon juice
Mix or grind all the ingredients in a plastic bowl.
Apply the avocado mask from hair root properly and wait for 15-20 minutes.
After 15-20 minutes rinse your hair with a mild shampoo.
3. Egg yolk for strong and shiny hair.
Egg yolk is an excellent source of nutrients such as fatty acids, biotin, folate, vitamins A and D.
All these above nutrients help your hair grow faster and also give a glossy and silky look. 
Instead of sulfate loaded shampoo use egg yolk for the betterment of your hair.
Do you know that without affecting, egg yolks moisturizes your hair better than many commercial products?
4. Stop washing your hair every day
Try not to wash your hair every day because it can cause split ends, drier, fades color etc.
overwashing can dries out the scalp and strips your hair from natural scalp oil. 
Your scalp secreted an oil which provides nutrients to your hair.
5. Sulfate-free shampoo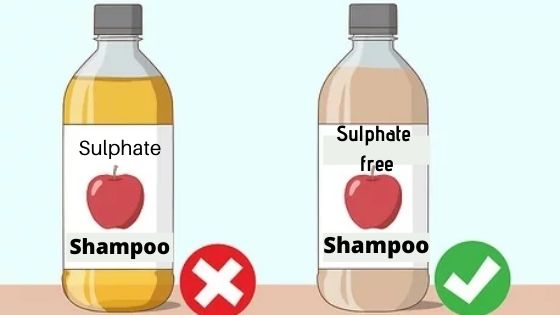 Sulfate contains shampoo can strip natural oil from your scalp and weakens your hair strength.
Sulfate shampoo removes natural moisture of your hair and also cause dryness, redness, itching in scalp.
So, please try to buy sulfate free shampoo on the market for a healthy, strong, shiny hair.
6. Braid your hair at night
Always do loose braiding because it can help your hair to stay strong and healthy.
Braiding can keep your hair structured while you sleep and also avoid friction that creates breakage.
Hair braiding is one of the best things to do because it minimizes frizz, saves your time in the morning, helps in avoiding heat styling etc.
7. Consume omega-3 fatty acid foods
According to a study, omega-3 fatty acid-loaded fish oil supplements(tablets) help to reduce hair loss.
Also, Omega-3 fatty acids help nourish the hair follicles and encourage the growth of new hair. 
It also prevents breakage.
So please try to consume omega-3 loaded foods such as salmon, sardines, mackerel, walnuts, canola oil, flax seeds.
8. Give yourself a scalp massage.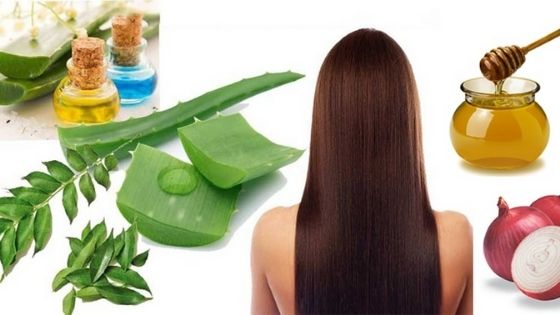 Scalp massage is one of the best things to do because it helps in hair growth, relieves stress, strengthen hair.
It also increases blood flow to the hair follicles, means regrowth of hair on your scalp!
Buy a Scalp massager which will cost you around $2 to $10.
Try to use peppermint oil for scalp massage, it helps in hair growth and also relieves stress.
9. Use sun protection products.
Use UV-protection hair care products which are easily available in the market.
…if you want to use homemade or natural sun protection products then apply few drops of coconut or olive oil in your hair.
Especially during the summer don't forget to use UV protection products.
10. Avoid hair dryer
To make a great hairstyle don't use the dryer because its heat affects natural moisture of hair.
Especially it weakened your scalp by that sudden blast of dryer heat.
In short, try to dry your hair in a natural way.
11. Sleep with wet hair cause damages.
If you go to sleep with wet hair then there is a higher chance of damages caused to your strands.
Because your hair is weaker when it's wet and you need to protect it from frizz, breakage, and split ends.
In short, always dry your hair naturally before going to bed.
12. Avoid hair damage from heat styling tools
The heat of Styling tools such as blow-dryers, straighteners, curling irons can lead your hair to split ends, breakage, color fade.
So to maintain your hair strength try to avoid all these styling tools.
And if you still want to use all these tools then please use it on the lowest temperature.
13. Use Argan oil for healthy scalp
Argan oil makes our hair more strong And also protects us from dry scalp and dandruff problems.
Argan oil contains vitamin E and the antioxidant properties of vitamin e stimulate hair growth.
So use Argan oil or use products that contain Argan oil such as conditioner, shampoo.
14. Never brush or comb wet hair
Brushing hair when it's wet can cause your strands to break.
This is because our hair is weaker when it's wet.
So to protect from breakage use wide tooth comb or your finger for brushing.
15. Avoid Dying with harmful chemicals.
Don't try to dye or bleach your hair with synthetic colors.
Dyes products contain harmful chemicals such as ammonia which caused significant amounts of damage to the hair and may also cause scalp burn.
If you want to dye your hair naturally then use "Mehendi".
16. Use satin or silk pillow cover
If you want to make your hair healthier it's better to use a satin or silk pillowcase for your bed this material will reduce the damage to your hair.
17. Cut your hair regularly
Long hair causes many problems such as split ends, breakage, and thining.
To maintain your healthy and strong hair by cutting it regularly once a month.
Regular cutting can reduce the problem of split ends and breakage. 
18. Consume biotin loaded food.
Biotin loaded foods help to improves your body's keratin infrastructure.
Keratin is a protein which helps to makes up your hair.
To prevent hair loss problems consume biotin contain food such as eggs, berries, spinach, fatty acids, sweet potatoes, avocados, nuts, seeds.
You can also take biotin supplements(tablets) but before taking it, ask your physician.
19. Avoid stress and relax more.
Stress and hair fall are best friends because the more you get stress the more you loose hairs.
According to experts, stress is one of the main reasons for hair loss.
So please try to avoid stress as much as possible and keep your hair strong and healthy.
20. Eat Nutrients loaded food.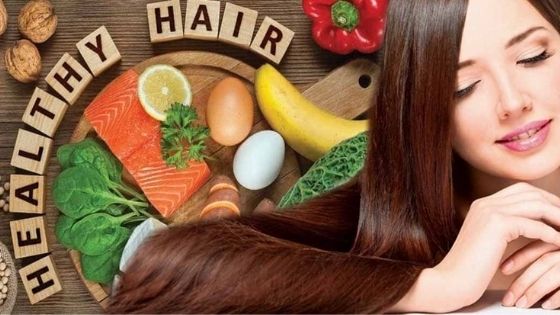 Once I ask a dermatologist that what is the one most important tip you will give to stop hair fall?
He smiles and told me to consume nutrients loaded food.
So consume food loaded with vitamins A, C, D, E, B, iron, zinc, protein, omega-3 fatty acids.
Food for healthy and strong hair: eggs, omega-3 loaded fish, nuts, seeds, beans, meat. 
21. Nourish your hair naturally
If you're not nourishing your hair with natural hair products then it is very hard to maintain a strong and healthy hair.
Avoid shampoo, conditioner, styling gel, and dye contains harmful chemical such as sulfate, ammonia etc.
Use the natural product to nourish your hair such as coconut or olive oil, sulfate free shampoo.
Natural hair products are easily available in the market.